FA PAC Internship Program
In the Fall of 2012, the FA PAC began a student Internship Project dedicated to fighting for economic and social justice in local and statewide elections. These interns engage in volunteer recruitment and voter education around the key issues in each election. Interns also register and educate voters, carry out classroom presentations, recruit and mobilize volunteers, and reach out to faculty and staff throughout the Foothill-De Anza Community College District.
2019/2020 FA PAC Intern Program Advisors
2019/2020 FA PAC Interns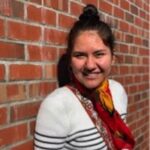 Kristal Padila

I was given a set of rules to follow and for the most part I did. I followed everything to a "T". I was on honor roll, played sports, lead clubs, did community service, etc etc. But life doesn't have set rules. After high school, the stress that I had been dealing with because of my parents health prevented me from doing much. I continue to have a hard time to admit to myself that someone who's father almost died in a car accident and who's mother had colon cancer would have done the same. It is hard for me to fight the idea that I could have coped with that differently and had pursued college after high school. I have come to be happy with who I am and where I am. There has always been a part of me who has wanted to be part of positive change for all. Through my schooling I have been able to see the possibilities people can create when united. This internship is my tool to that. I am beyond excited to part of a group that encourages the youth to use their power and be aware of what is affecting all of us. Again, I am happy to given the opportunity to use my narrative to open doors and inspire change.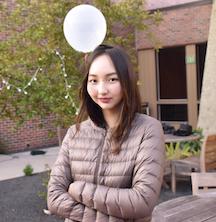 Nurzhamal Akylbekova "Nury"

Nurzhamal "Nury" Akylbekova was born and raised in Bishkek, Kyrgyzstan. She is majoring in Business Administration at Foothill College. Nury is passionate about helping those who are in need and making an impact for the community. In Bishkek, Nury was one of the board trustees of the very first founded Interact Club in Bishkek in 2013, which is is a service organization for high school students, who desire to volunteer for the community. While being in Interact, she organized fundraising events that collected donations for supplying with basic necessities orphanage houses. In 2015, Nury was actively involved in the community volunteering in Seattle, where she provided food for homeless people at community center Recovery cafe of Seattle, she helped to organize fundraising events at UPCI church, where she distributed packages with clothes, hygiene kits and etc. in non-profit organization Bread of Life Mission. In 2016 Nury was a part of a Student Government Activities board at Foothill College, where she took part in planning events of the campus life as well as fundraising events. She found her interest in the FA-PAC program due to its cause of bringing social justice to students and faculty, where she can contribute to making a positive impact to the community.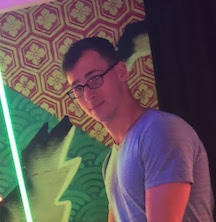 Landon Rudolph

My name is Landon Rudolph! I'm a second year student at Foothill College majoring in Athletic Training and a Marine Corps Veteran. My time working with the FA-PAC has allowed me to make valuable connections with important individuals as well as get involved with many of the PAC projects we have going on throughout the year. Through this I have not only been able to boost my resume but, also give back to my school and my community in the process as well as learn valuable political organizational skills!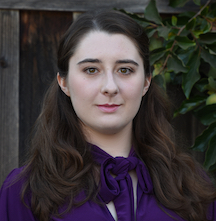 Carley Koz

My name is Carley Koz, I am a Bay Area local, and I am a full-time student at De Anza college majoring in Cognitive Science with Emphasis in Neuroscience. I hope to transfer to SJSU to complete my Bachelor's degree and am looking into Master's programs. I began my journey into political activism by becoming a teaching assistant to Nicky Gonzalez Yuen, and was recommended to FHDA FA-PAC by former Intern Mako Mori. In my time at FA-PAC, I have advocated for AB-302, faculty COLA, and turning the Flint Center into below market-rate housing for students and faculty. I look forward to continuing my advocacy work and fighting for labor rights and economic justice.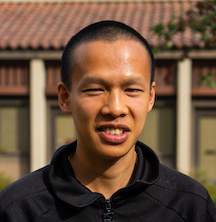 Elliot Ki

My name is Elliot Ki and I am a third year student at De Anza, studying sociology. I plan to transfer to San Jose State or one of the UC schools and continue my undergraduate studies by Fall 2020. I joined the FA PAC team as an intern for a novel adventure that will develop my activism and organizing skills I can exercise in the FHDA Community College District, local and state communities. In the future, I would like to become a social worker.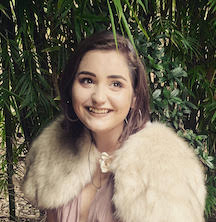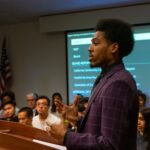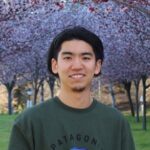 Takuya Fujiwara

Takuya Fujiwara, an international business student from Japan, studying at Foothill College and joined FA-PAC as an intern at the End of Summer 2019. He plans to transfer to UC or CSU as a business major or an international business major. Takuya is highly motivated to get involved in campus activities such as clubs and campus events. In Fall 2019, he will be the president of the Business Entrepreneurship Club at Foothill College. Takuya mentioned that the acquired knowledge gained from the business club is being utilized. Moreover, he is excited to be a part of the FA-PAC to give a positive impact on a community.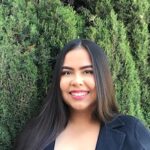 Lilian Juarez

Lilian Juarez Armenta is a student at Foothill College who's pursuing a major in Political Science and a minor in Spanish. She participated in the 2019 California Campus Camp training and the FACCC Advocacy & Policy Conference. Lilian is an advocate for access to higher education, immigrant and women's rights.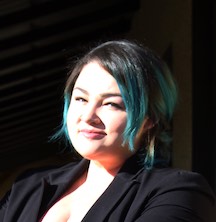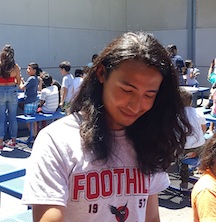 Leonardo Blas

Leonardo Blas is a Computer Engineering student at Foothill College. He was born in Peru and lived in the Dominican Republic for 5 years, where he served as a volunteer fireman from 2015 through 2017. Leonardo is currently serving as Foothill College's ASFC President for the 2019-2020 academic year. His platform focuses on the basic necessities and the non-traditional educational resources that minority and homeless FHDA students require in order to achieve their personal educational goals. He is an avid supporter of the Human Library organization, founded and led the Human Library Club at Foothill College, and was appointed as the Human Library's regional manager for the Bay Area. Born and raised in underdeveloped countries, whose PISA score rank in the bottom 10 positions, Leonardo's strongest desire is to see his region, Latin America, steer toward a STEM-oriented politics and education agenda. Leonardo firmly believes that an engineering formation will allow him to become a solid challenger for the mainstream Latin American politics and education systems. Finally, he loves dogs, especially Chihuahuas!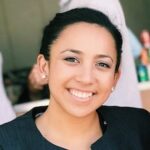 Honu Nicholas

Hello! My name is Honu Nichols and this is my second year at Foothill College. I moved here from Oahu, Hawaii right after high school to continue my education. Last year, I was living on my own in a trailer deciding whether or not I should spend my money on gas to go to school or if I wanted to have dinner that night. After that year of meeting so many other students who shared the same struggle as myself and meeting so many inspiring Native Hawaiian advocates I changed my major to Political Science. I have dedicated myself to working to fix the problem of housing insecurity for students in the Bay Area. As the SSCCC representative for Foothill College and an intern at the FA PAC I have the opportunity to work with advocates who share this goal. I'm excited to hear from you and see what this year brings!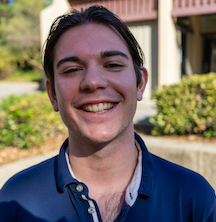 Jackson Boro

Hi there! I found an academic drive as I approached my second year at Foothill College. I will always treasure the opportunities and learning experiences that the community college system has given me, solidifying my chosen path. I am a political science major so getting involved in Foothill/De Anza's political community, actively taking measures to support our students, faculty, and staff is gratifying. Being a part of the FA PAC team has been incredibly rewarding. This is an amazing group of people and I cannot wait to see what comes next.
2020/2021 Internship Program Applications
Interested in joining our team next year? Please read over the job description below and submit an application. Please feel free to contact an advisor if you have any questions.